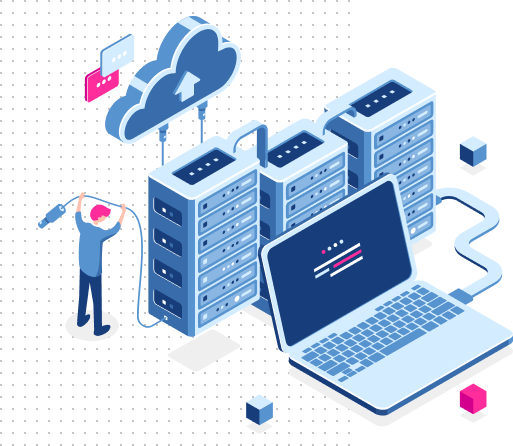 We're Here to Launch Your

Mission

Online
Since its founding in 2011, SkyofHost has been on a mission to offer hosting services that make life easier for developers and their customers.
Hosting
Features

For Your Big Ideas
These features come standard in all of our hosting plans.

Custom Control Panel
Our intuitive control panel gives you admin access to all of your SkyofHost products. Easily update domain information, add users, adjust email settings, gain access to promotions and more

Real-Life Human Beings
Tech veterans, geeks, and nerds are all standing by to optimize your experience. Whether you get in touch with our support, read our knowledge base, or start a thread in our community.

1-Click Installer
Dead-simple installation of web apps like WordPress.

100% Uptime Guarantee
With multiple datacenter locations, redundant cooling, emergency generators, and constant monitoring, we are able to offer our 100% Uptime Guarantee.

Solid State Drives (SSDs)
With SSDs, your website, caching, and database queries are faster (200% faster than HDDs by our calculations).

Award-Winning Support
No question is too simple, or too complex for our team of experts. Our in-house support staff and service team are here for you 24/7, 365.
24/7/365
Support


We work when you work.
We share common trends and strategies for improving your rental income and making sure you
stay in high demand.




Find Answers
KnowledgeBase

Learn Stuff
SkyofHost Blog